Al Wahda Private School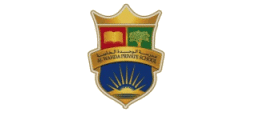 About Al Wahda Private School
Company Industry: Education, Training, and Library
Company Location: United Arab Emirates
Al Wahda Private School was established in 2004 to raise generations capable of contributing to society's goals, protecting it's traditions & culture. It is a leading educational institution with national identity and international standards. Al Wahda Private School adopts quality educational principles to build students' academics, moral values, creativity, behavior and health. The curriculum offered from Kindergarten to Grade 12 is designed around two educational systems: American and the U.A.E. Ministry of Education General Secondary Education Certificate. Being an international school, Arabic and English are equally emphasized.
Vacancies at Al Wahda Private School
We're sorry. At the moment there doesn't seem to be any opportunities from Al Wahda Private School. Why not try a general search for Al Wahda Private School on American University of Sharjah for other possible opportunities?